Amazing Things are
Happening Here
Our state-of-the-art facilities and experienced surgeons make it possible to offer a wide range of minimally invasive procedures. These procedures are associated with less risk, pain, and recovery time than traditional open surgery. As a result, people come to us from all over the country and the world.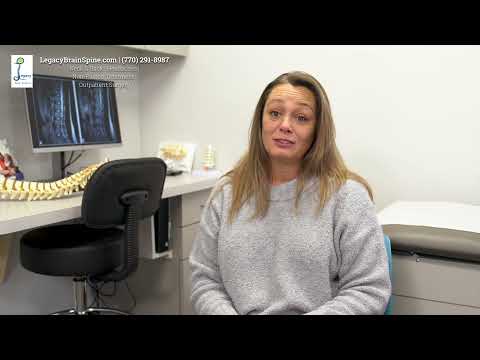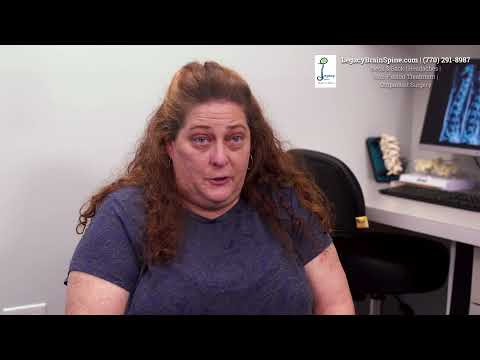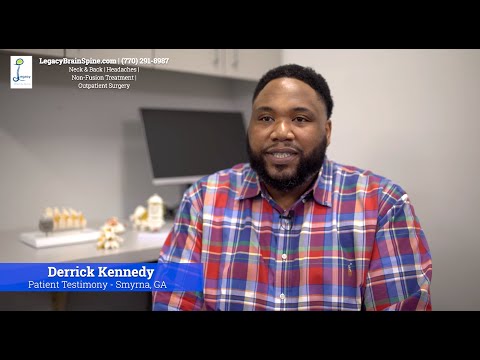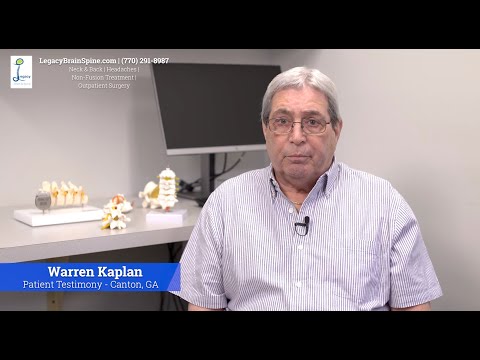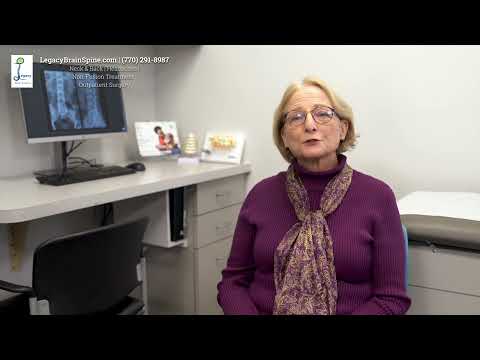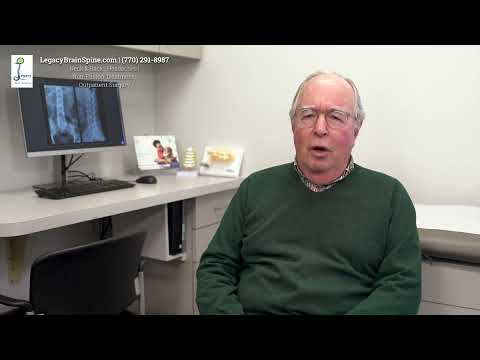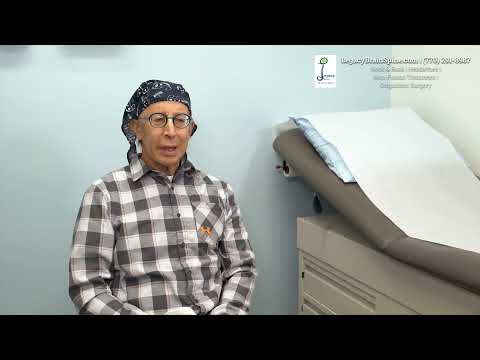 What Patient
About Saying!
Dr. Elshihabi saved my husband's life.
He would not have made a meaningful recovery from his TBI without a skilled surgeon like Dr. Elshihabi. He is wonderful!
— D. Kay
Dr Elshihabi willingness to take time from his very busy schedule to comfort me, always return phone call, even himself calling to pharmacy for my medication, explain things to me really made me able to face all of my fears and eased my way through the anxiety of my diagnosis and treatment. Dr Elshihabi handiwork is healing amazingly well and I am well on my way to recovery.
I am an ordinary patient of ordinary means but Dr. Said Elshihabi took care of me as if I was the most important person on earth.
I am working for NBC News, I am staff cameraman and I am being based in London, UK – my residence is in Acworth, Georgia…. Dr. Elshihabi did fit me into his very busy schedule for an immediate procedure right after I flew from London.
I was suffering and was in pain for months with herniated disc.
Knowing I do travel very frequently around the world he made sure I do receive a proper and immediate care when I came home to Acworth , GA.
Dr. Said Elshihabi could not have been more kind, caring and knowledgeable physician, he gave me so much information and always is leaving me with a positive attitude to carry on with comments and care that he suggested.
The treatment and immediate surgery he did performed; it is of great relief for a few days where I was able to do a little more than I normally do. We are very fortunate to have such a great Physician as Dr. Said Elshihabi to service in our community in Kennesaw and Acworth.
I want to tell you that Dr. Said Elshihabi is an extraordinary human being. I would like to thank him for showing so much care and concern…I am extremely grateful Dr. Elshihabi was my surgeon. Good doctors, good physician understand responsibility better than privilege and practice accountability better than business.
Traveling around the world for NBC News I am exposed to all different kind illnesses, stress of my job to cover breaking news adds to my ill health – Dr. Said Elshihabi made sure I am well look after and taken care of me during my visits
I would love to thank Dr. Said Elshihabi for all his support – medical and emotional. His contribution in my life is nothing short of magical.
I can't speak more highly of Dr. Said Elshihabi, and would recommend him to everyone I know who suffers with spine or similar conditions or any other medical conditions. I would also like to thank the all his staff at Legacy Brain and Spine at for being friendly, quick and very accommodating.
Please can you ensure that Dr. Said Elshihabi and Legacy Brain and Spine and the other staff concerned get a copy of this e-mail, as I really want them to know how much I appreciated their care.
Warmest regards,
— Derek Debowski NBC News
My experience with Dr. Elshihabi & his staff was a truly positive one. Before seeing Dr. Elshihabi, I had tried therapy, chiropractor, etc. I even ended in the emergency room with horrible high blood pressure from all of the pain my body was going through with my lower back issues. I found out about Legacy Spine through the chiropractor. The staff worked in scheduling me in a timely matter. He as well as his assistant, etc. were patient, seemed concerned, gave me suggestions and truly made me feel they cared and wanted to see me feeling better. I ended up having to have surgery. Prior to my surgery, I had an epidural from the Dr. He was great. The staff was all pleasant. I just wish my health insurance was better. Would recommend Legacy Brain & Spine.
— A. Brioso
Dr. Elshihabi and his entire staff were warm and caring in talking with my elderly mother and me about her injury and took time to explain the options for treatment. We were nervous about the procedure considering her age, but Dr Elshihabi did a wonderful job with attentive follow up after surgery. The entire staff is wonderful, there really is a family atmosphere at his clinic. We couldn't be more pleased with the entire experience.
— T. Fendley
Dr.E. helped me find comfort. My husband and I were in a car accident. I couldn't walk comfortable on my left leg and my back at L3 and L4 are messed up. Didn't want to have surgery. Gave me a shot that I call liquidbgold help me get back to a normal life. Thank you so much Dr. E. and his staff you all are truly one in a million. You all care about your patient' and listen to them. Very hard to find a doctor that is concerned and caring. Hands down this doctor is 5 stars. I drive 1 1/2 hours just to see him.
— T. Thomas
Dr. E is the best. After 12 years of chiropractic visits, medication, gluten free diets (none of which worked) I'm finally fixed. I had leg pain and lower back pain to the point that life literally sucked. I had a laminectomy procedure with Legacy and I feel like a kid again. Thank you Dr. E and your incredible staff. Only two months after surgery and I have full range of motion and absolutely no pain
— B. Morris
Really like the service I have received here. The office staff is very friendly and the NP is always helpful. Even though this office is FAR from my home I will continue to come here for my care because of the great rapport.
— Kim K.
Dr. Elshihabi is an excellent surgeon. He is a dedicated professional with a caring manner. He removed a meningioma from my brain and continues to provide detailed information following surgery. He effectively communicated to my family through personal emails and answered all of their questions. Communication is key and he provided peace during this difficult time. He even delayed his family vacation to be my surgeon. I am now doing great! I highly recommend Dr. Elshihabi without reservation!!
— Peter P.
Dr. E The Best Surgeon Ever, No Other Doctor Would Tuch My Back Execpt Dr. E.
— R.E Little
Really like the service I have received here. The office staff is very friendly and the NP is always helpful. Even though this office is FAIR from my home I will continue to come here for my care because of the great rapport.
— Kim K. – Yelp
Two members of my family are patients with Dr. E. The doctor and staff here go out of their way to be helpful and to make sure we are comfortable, and they take their time to explain their diagnoses and procedures. They follow up multiple times to check that recovery is on track.
— Sam G. – Yelp
This Doctor I would consider to be among the best. I had a c34 fusion, went perfect. I later have had another disc collapse, Dr. Elshihabi sees more of what was wrong the the MRI tech , spotted identified and is able to discern away the fluff and get right to problem. He is the best…
— David C. – MD.com
Dr. E performed a Laminectomy on my back on May 19th and the results are awesome! No more leg pain and I can sleep thru the night! Wonderful staff in the office. Thank you all!!
— Donna Allen – Healthgrades.com
As a patient who suffered from years of neck pain, Dr. Elshiabi was the best surgeon for me. He was patient, kind and very thorough. Initially, I was reluctant to have the surgery but after a consultation, I agreed. It was the best thing I could have done. I feel so blessed to have him as my neck surgeon.
— Dorothy Chaplin – Healthgrades.com
Dr. Elshihabi is a caring and compassionate doctor. He makes you feel at ease when going through a difficult time. He is a skilled surgeon as evidenced by great MRI reports. I highly recommend him!
— Peggy Pepper – Healthgrades.com
Working with Dr. Elshihabi and his staff has been a great experience. Everyone is knowledgeable and ready to answer your questions. They are upfront and transparent with their thoughts and forthcoming with options of treatment.
— Vishal Patel – Google
Legacy Brain and Spine have a great team that centers their focus on their patients. They have great doctors that really care about their patient's health. Check Out Dr. E and the Legacy team if you're looking for a great clinic.
— Teem Keem – Google